We may earn money or products from the companies mentioned in this post.
We have a new batch of photos of some really great clearance deals which include furniture, clothes, 70% off toys & more.  Check 'em out!
Wendy was over the moon excited when she found these 2 cabinets on clearance for 70% off.  She plans to use these for her to store all of her husband's collectibles.
Check out this cool bedding set Daniel scored for 70% off!
Yvonne spotted an amazing deal, this electric breast pump was priced at just $42.28 (reg $140.99).
Lilibeth had a super clearance shopping trip and picked up all of these toys for 70% off!
This 100 piece Magrific set was only $26.98 (reg $89.99) at Lisa's store.  WOW!!
Tina was thrilled to find this Meccano Maker System Dinosaurs toy marked down to 70% off and priced at only $5.98!
Here are all the items Yuri picked up, her favorite clearance find was the FurReal Unicorn she had her eye on. This was priced at $35.68 (reg $119.99).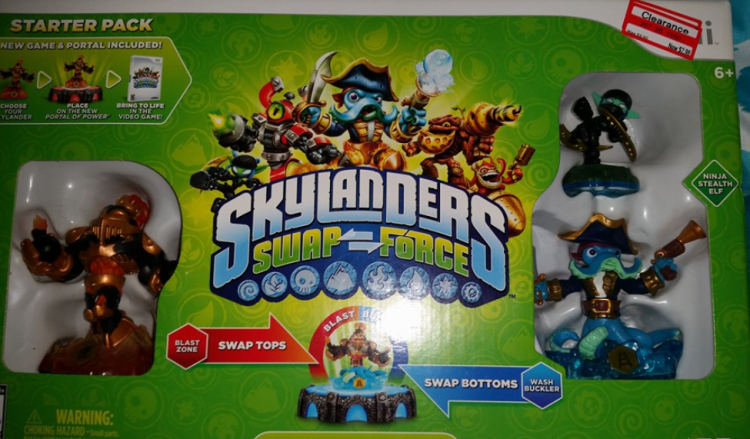 Tina got a fantastic price on this Skylanders Swamp Force Starter Pack, it was only $2.98!
Pao picked up a couple of cute Star Darlings Disney dolls and a cool Garage Work car, both of these toys were 70% off.
Wendy found some interesting items including a game with a funny title!
Heather found a huge variety of toys down to 70% off, Nerf Rebelle, LeapPad and more!
Haruka took advantage of the extra 20% off clearance apparel, shoes & accessories Cartwheel offer and picked up some shoes and leggings.
We always enjoy seeing what clearance deals you have been finding, you can share your Target clearance deals the following ways: