We may earn money or products from the companies mentioned in this post.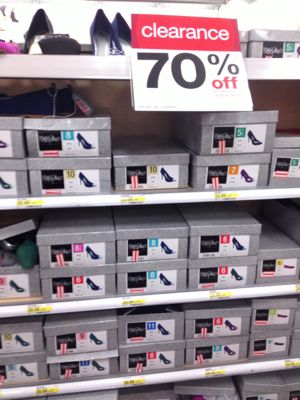 I am getting numerous reports of shoes being marked down to 70% off today.   If you head to your store, let us know if you score any great deals.   Check out all of the items reader Jana was able to find at her store (all at 70% off).
Clearance prices vary by location, so I can't guarantee that you will find the exact same markdown at your store, however January is a huge clearance month for the shoe department, so there is a good chance of finding some great deals.   Make sure you also check out all of our Target coupon match-ups before you head to the store.