We may earn money or products from the companies mentioned in this post.
Monday is usually the day they do markdowns in the baby/toddler clothing department and I noticed that my store (Kent, WA) had several racks filled with clothing at 70% off. I can't guarantee you will find the exact same markdown at your store, but it may be worth checking out. I have heard from 2 other readers that there were 70% off markdowns at their stores today too.
Most of these items were things than can be worn now, shorts, skirts, short sleeve shirts, bodysuits and more.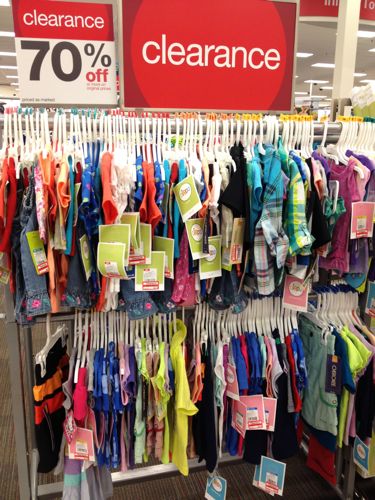 I found that most of these items ranged in price from $1.50 -$4.20, with lots of prices in between.   Now would be a great time to buying clothing for this summer, or even for next year.