We may earn money or products from the companies mentioned in this post.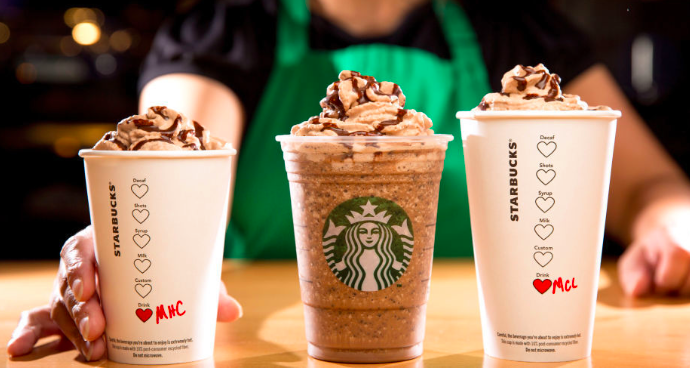 Starting today through Valentine's Day (2/14) you can try one of the 3 new drinks Starbucks has released. I'm sure you will find one of these to love.
Molten Hot Chocolate – Chocolaty chips and bittersweet mocha sauce are melted into steamed milk. You can add whipped cream that is infused with mocha and espresso. and a special espresso mocha drizzle on top.
Molten Chocolate Latte – Melted chocolaty chips are in the espresso. The steamed milk has a bittersweet mocha sauce. The whipped cream is infused with mocha and espresso and includes the espresso mocha drizzle. The latte comes iced or hot.
Molten Chocolate Frappuccino – The blended drink has coffee with chocolaty chips and mocha sauce blended with milk and ice. Top it off with the whip cream and drizzle.