We may earn money or products from the companies mentioned in this post.
We thought it would be fun to share some great photos of reader's clearance finds with you this weekend!  Enjoy!
Wow!  Jordyn hit the jack pot with this awesome 70% off clearance find.  She picked up a Dual Hoops Rebound Pro game for only $29.98!
Ashleyann found a really nice coat rack marked down to 70% off. She also used a 20% off Cartwheel offer which saved her even more!
Stefanie was thrilled to find this Threshold bench 70% off, it was priced at just $50.98.
This Fieldcrest down comforter set was 70% off at Kim's store and priced at $32.98 ($109.99).
Check out all of the fantastic items Becky brought home, easel, Fliker lift, Rebound Pro game and gloves, all of these were 70% off.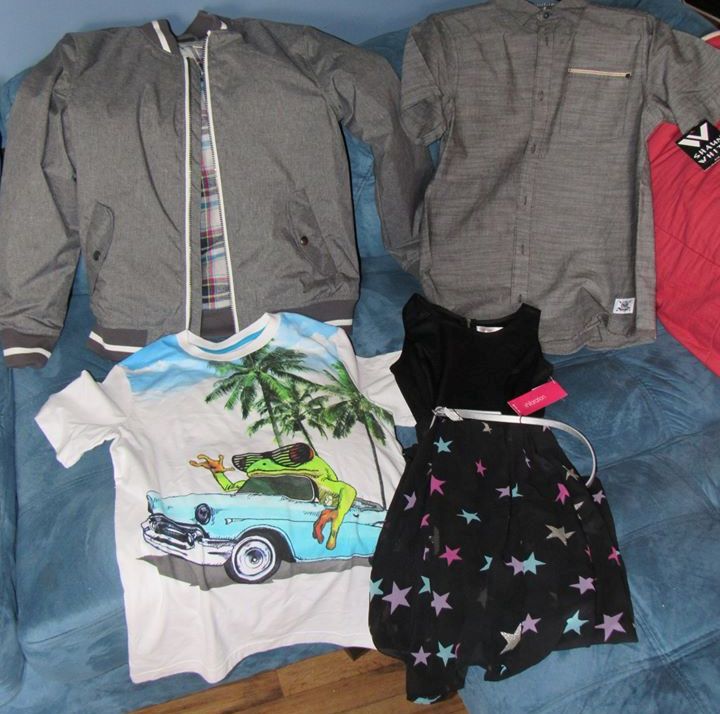 Wendy's 70% off haul included a dress, tee, shirt and a really cool jacket priced at $7.48.
Looking at your photos of all of the great clearance deals you share with us is one of our favorite things to do, please continue to share your Target clearance deals with us the following ways: