We may earn money or products from the companies mentioned in this post.
Here are some fantastic photos of readers clearance finds and shopping trips. Keep those pictures coming!
Monica found this Samsung vacuum marked down to 70% off.
Wow! Affton found this Charbroil 2 burner infrared grill priced at only $134.98 (reg $269.99), that is 50% off. NICE!

Monica found a great variety of women's scarves 70% off.
Kellyanne scored both of these really nice chairs for under $50.
Monica came across these big flower pots which were 70% off.
Monica also found a bunch of different patio chairs on clearance for 70% off.  These were only $16.50.
These Threshold patio chairs were also 70% off at Monica's store.  Super deal!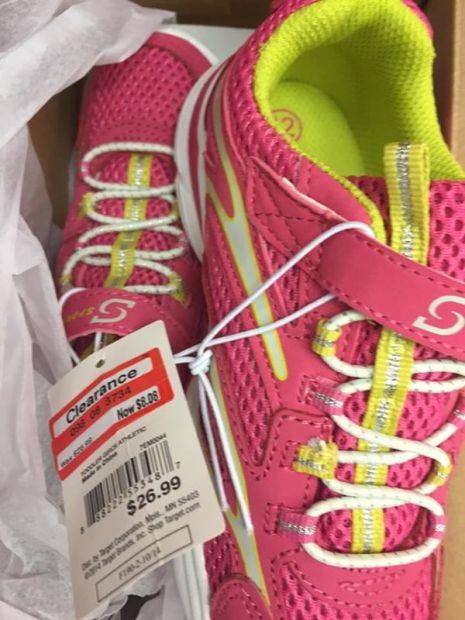 Vanessa picked up a pair girls shoes for only $8.08 (reg $26.99).
Kristi got lucky in the Dollar One spot, she grabbed boy and girls hats for only $1.50 (reg $3.00 each).
Kristi also found a cute Inside Out activity book, socks and a cup for 50% off in the Dollar One Spot.
We enjoy seeing what clearance deals you have been finding, you can share your Target clearance deals the following ways: