We may earn money or products from the companies mentioned in this post.
It's been awhile since I've shared one of my Target clearance hauls here on the blog. If you are interested in seeing what I buy every week make sure you are following me over on Instagram because I share my shopping hauls over there regularly. Here is a peek at the awesome deals I came home with this week.
My daughter is moving into her own apartment soon, so we are slowly picking up things that she will need when we find them on clearance for 70% off. First up, she got this set of silverware at 70% off. It was $10.50 (reg $35.00).
Next up, she got this ice cream scoop at 70% off, it was $2.99.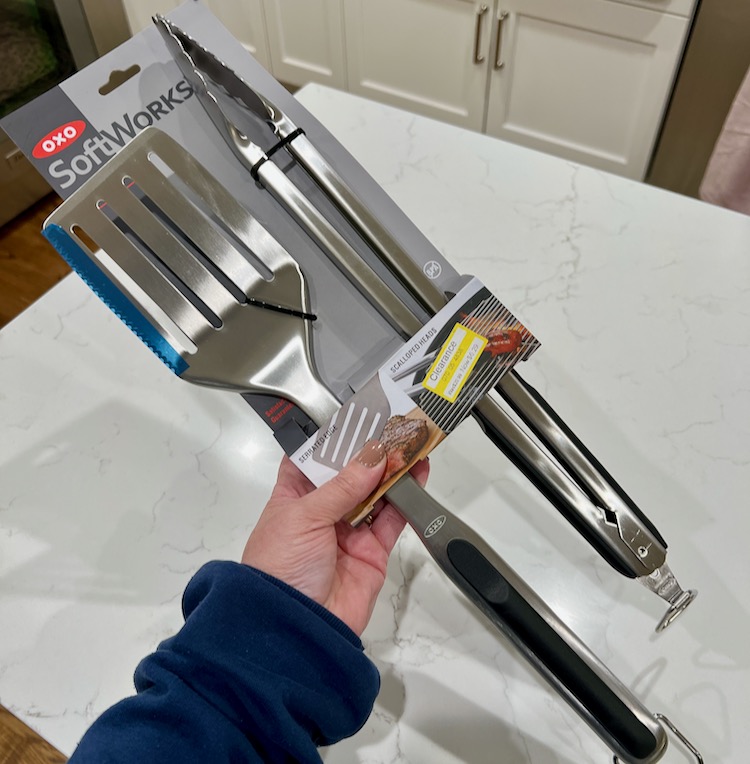 I bought this OXO BBQ set for 70% off, it was priced at $6.29 (reg $20.99).
I was happy to find these salt and pepper shaker sets at 70% off. We host dinner parties for our families (my husbands family is huge) and we need extra sets of salt and pepper shakers to set on the separate tables. Have one set, doesn't really cut it when you are trying to feed 50+ people.
I found this Bliss Might Marshmallow mask at 70% off. This is actually one of our faves, so it was a great find! It was priced at $4.79.
Our family loves playing games so I picked up these 3 games at 50% off. I wanted to hold out for 70% off like I usually do, but there was only one left for most of these. Some of these will be used as gifts for Christmas.