We may earn money or products from the companies mentioned in this post.
This post is sponsored by Keebler, all thoughts and opinions are my own.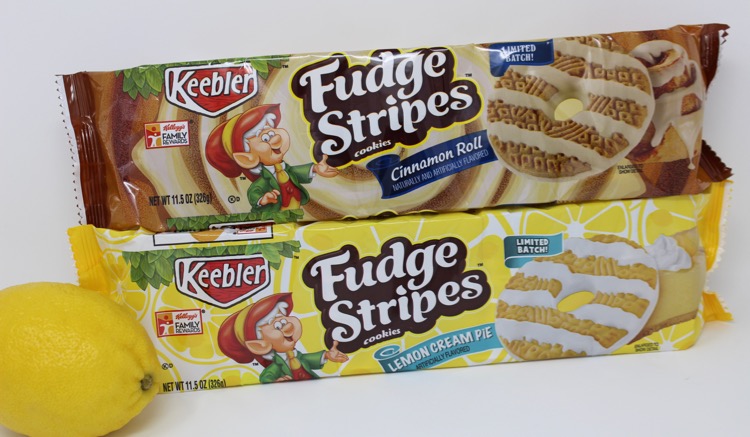 I am loving the fun Limited Batch flavors of Keebler Fudge Stripes cookies. Right now you should be able to find both the Fudge Stripes Cinnamon Roll and Lemon Cream Pie at your local Target store. Plus, now is a great time to buy because they are on sale for $1.99 and there is a 20% Cartwheel offer too.
You'll find the flavor of homemade cinnamon rolls in the Keebler Fudge Stripes Cinnamon Roll cookies.   They are yummy with a glass of milk.
My favorite way to eat the Fudge Stripes cookies is with ice cream in the middle.  I am particularly fond of the Lemon Cream Pie with vanilla ice cream and sprinkles.
Thanks to the 20% Cartwheel offer you can pick up the Limited Edition flavors for only $1.59.
Keebler Fudge Stripes Cookies (Cinnamon Roll & Lemon Cream Pie) $1.99
Save 20% with Cartwheel (-$.40)
Final Price = $1.59 each
You will also find all Keebler Chips Deluxe and other varieties of Keebler cookies on sale for $1.99 too.    It's a great time to stock-up.  Both the sale price and Cartwheel offer are valid through 4/8/17.