We may earn money or products from the companies mentioned in this post.
If you follow along on the Facebook page or check out our clearance posts you will see many photos of great clearance deals. I know lots of you like to use Brick Seek to check the inventory at your Target store.  To do this you need to DPCI code. Whenever there are some amazing clearance deals other readers often ask for the DPCI.   In some cases the person posting the deal may not see the question or they may not have the DPCI (if they didn't buy the item).   Today I am sharing an easy way you can find the DPCI of an item at Target usingTarget.com.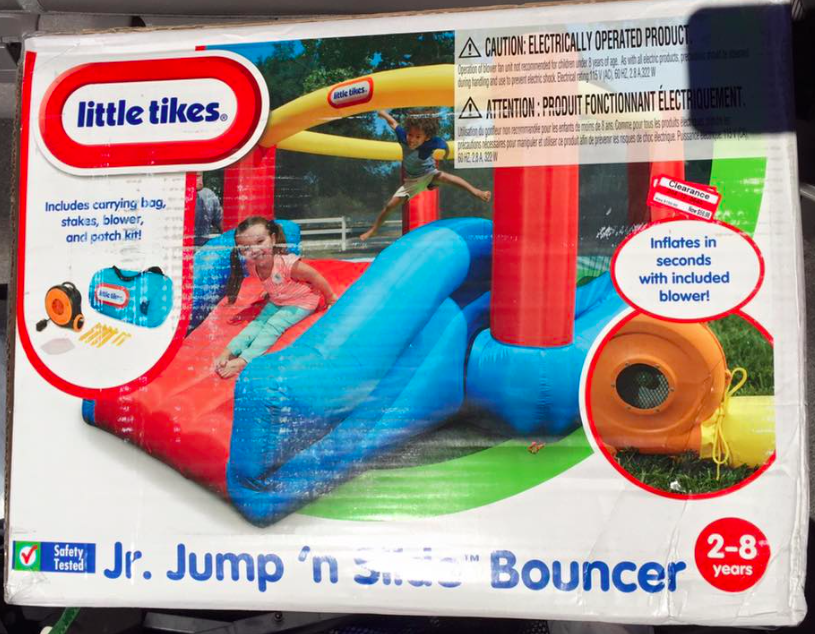 Here is an item Lindsay posted on Facebook that she got for $59.98.
She also posted a close-up of the clearance sticker which contains the DPCI, it is the number just above the clearance price.
If she didn't post the DPCI, you can easily find it at Target.com.   Just search for a product at Target.com, click on the product page and scroll down until you see the DPCI listed.  I fount the following information when I searched "Little Tikes Jr. Jump and Slide Bouncer".  It's super easy!