We may earn money or products from the companies mentioned in this post.
We are a game loving family!   We love to gather around the table in the evening for a night filled with games, laughter and fun.   We enjoy searching for games that aren't your average everyday games, and strategy games our some of our faves.   Gobblet Gobblers from Blue Orange games is the perfect strategy game for your younger kids.   The best part is that it's such a fun game that even older kids and parents will love playing it too.   I appreciate when you can find games that everyone in the family can enjoy.   When your child asks to play Gobblet Gobblers with you, you won't roll your eyes (admit it…you roll your eyes when they ask to play some crazy games).    You will honestly want to play this game…I promise!
The playing pieces are bright fun colors with cute faces.   You can't help but smile when you look at them, they are just plain fun.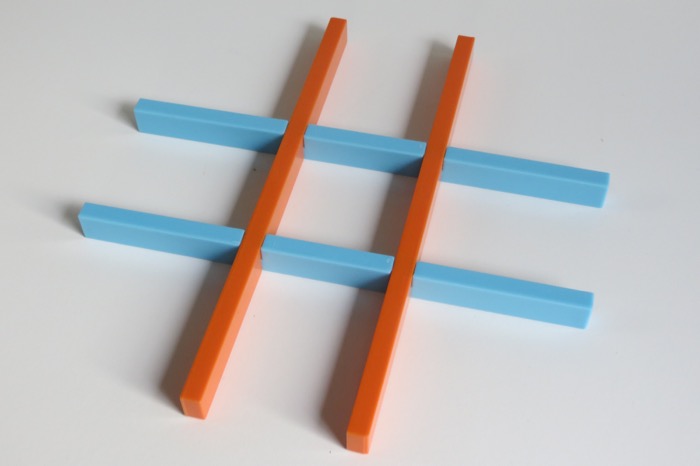 Gobblet Gobblers is essentially a fun and strategic version of tic-tac-toe.
Each player takes turns playing their pieces trying to get three in a row.
The fun comes when you can use your bigger playing pieces to "gobble up" your opponent and take over their spot.
Since there are 3 different sized pieces, you really have to think strategically about how you want to play because your opponent can come back later to "gobble up" your piece.
Orange wins!!
Gobblet Gobbler is on sale this week at Target for only $14.99, the regular price is $15.99 (sale price valid through 7/11/15).    I would gladly pay $15.99 for this game.  The game itself if made very well with quality pieces.   Gobblet Gobblers was also declared one of Dr. Toy's 10 Best Games.   Our family gives two enthusiastic thumbs up for this great game.
Gobblet Gobbler is recommended for ages 5 and up and is a 2 player game.
This post was sponsored by Blue Oranges Games.   All thoughts and opinions are my own.