We may earn money or products from the companies mentioned in this post.
Today's non-Target deals are filled with Kindle eReaders, Kindle books, a Green Toys garden kit and a super cute apron.
Today is your last chance to save $20 on any of the following Kindle's.  I have a Kindle and I LOVE IT!!  My Kindle showed up on my list of my 10 favorite things for the month of September.
Out of all the options below I would go with the All-New Kindle Paperwhite mainly because it has a built-in light.   My son has the basic Kindle, we clip a reading light to it for when he reads at night, but I love the built-in light on the Kindle Paperwhite (and Voyage).
Kindle, 6″ Glare-Free Wi-Fi
$59.99 (reg $79.99)
Kindle for Kids Bundle
$79.99 (reg $99.99)
All-New Kindle Paperwhite, 6″ Wi-Fi
$99.99 (reg $119.99)
I love that with the Kindle I have easy access to a ton of books!!!  We can check out ebooks from the library, find FREE books at Amazon, use Kindle Unlimited
 and buy Kindle books at Amazon.com
 instantly.  I love the non-glare screen with is great for night time reading and it's light and small enough to take with me anywhere.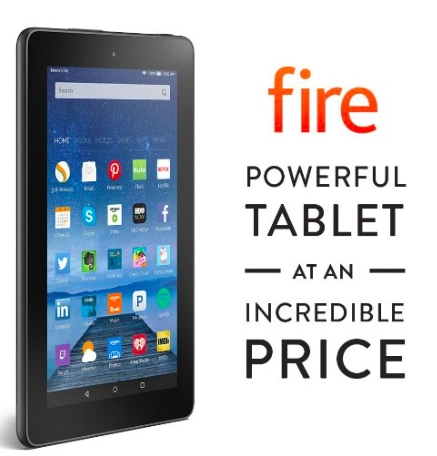 If you  prefer a tablet, Amazon has an amazing price on the Kindle Fire, 7″ Display, Wi-Fi, 8 GB, it is only $49.99.
I have been reading a lot lately and two inspirational books that I am enjoying this month just happen to be on sale (Kindle editions) I highly recommend both of these books!
Anchored: Finding Hope in the Unexpected
$.99 (Kindle)
Undone: A Story of Making Peace With an Unexpected Life
$2.99 (Kindle)
Amazon has a really cool Green Toys Indoor Gardening Kit
for only $7.90 (reg $22.99).  I love that kids can use all year round!  Item ships for FREE with Amazon Prime or Super Saver Shipping.   Amazon prices can change at any time, price was valid when posted.  (Thanks The Coupon Project!)
Through 10/22, you can get this adorable women's Original Sassy Black apron for only $9.99 (reg $34.95) at Flirty Aprons.  Not only are you saving 71%, you'll get FREE shipping too!  Cooking is always more fun when you are wearing a cute apron!  Deal is not valid with any other coupon codes, offers or promotions.